---
---
Gerald-Main Office
14540 County Road U
Napoleon, OH 43545
419-598-8015 • Fax 419-598-8025
Archbold
3265 County Road 24
Archbold, OH 43502

419-445-2451 • 800-344-2451 • Fax 419-446-9472
Delta
6480 County Road 11
Wauseon, OH 43567
419-337-0093 • Fax 419-337-0082
Hamler
115 North Main Street
Hamler, OH 43524

419-274-8030 • 800-423-9385 • Fax 419-274-7721
Liberty Center

105 West North Street
Liberty Center, OH 43532

419-533-2321 • Fax 419-533-3299
Wauseon

15035 County Road J
Wauseon, OH 43567

419-337-4306 • Fax 419-337-4307
Ridgeville Corners Agronomy
20758 US Highway 6
Napoleon, OH 43545

419-267-3315 • Fax 419-267-5509
---
Hours
| | | | | |
| --- | --- | --- | --- | --- |
| | MON 10/18 | TUE 10/19 | WED 10/20 | THURS 10/21 |
| ARCHBOLD | 8 - 4:30 | 8 - TBD | 8 - TBD | 8 - TBD |
| DELTA | 8 - 7 | 8 - TBD | 8 - TBD | 8 - TBD |
| GERALD | 8 - 4:30 | 8 - TBD | 8 - TBD | 8 - TBD |
| HAMLER | 8 - 4:30 | 8 - TBD | 8 - TBD | 8 - TBD |
| LIBERTY CENTER | 8 - 6 | 8 - TBD | 8 - TBD | 8 - TBD |
| WAUSEON | 8 - 4:30 | 8 - TBD | 8 - TBD | 8 - TBD |
| RIDGEVILLE CORNERS AGRONOMY | 8 - 4:30 | 8 - TBD | 8 - TBD | 8 - TBD |
---
---
Futures
Quotes are delayed, as of October 18, 2021, 05:26:11 PM CDT or prior.
---
---
Announcements
Due to a late harvest and adverse weather conditions, the Ohio Department of Agriculture (ODA) is extending the 2021 H2Ohio program deadline for planting overwintering cover crops, including those following small grains, and manure incorporation. The new deadline date is November 01, 2021.
As a reminder please remain in your vehicle while dumping at any Gerald Grain Center location
---
2022 PLENISH PROGRAM
---
Local Weather
Napoleon, Ohio (43545)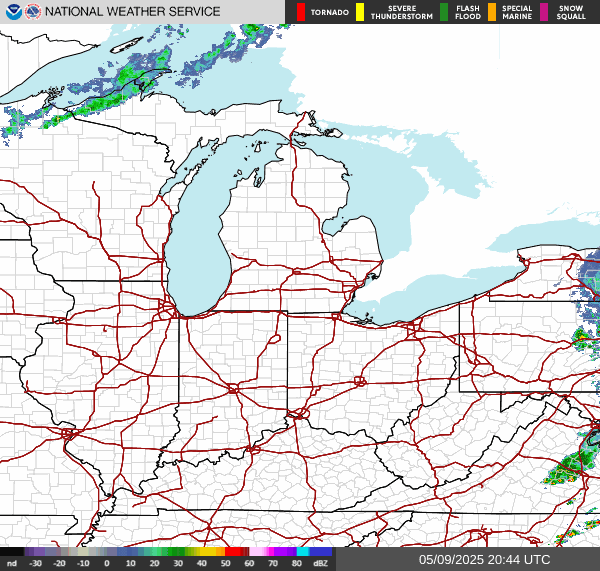 ---
Forecast
Monday

68°




41°




Tuesday

70°




44°




Wednesday

71°




47°




Thursday

61°




52°




Friday

56°




45°




Saturday

°




°



---
Saxon Vehicle Purchase Program
CLICK HERE


To learn about the Gerald Grain Center Vehicle
Purchase Program


or contact

Matt Goess


Saxon Fleet Services
---
---
Commentary
Soy Closes Firm

Bean prices pulled back some in the afternoon and ended the session fractionally to 3 3/4 cents higher. Meal futures were UNCH to $1.30 higher at the bell – with Dec closing $317.90/ton. BO prices gained 54 to 73 points in the front months after another strong showing by palm...

Corn Gains on Monday

At the bell, corn futures were 4 3/4 to 7 cents higher. For December corn, that was the third consecutive gainer for a net bounce of 20 1/2 cents. USDA Weekly Export Inspections showed 976,218 MT of corn was shipped during the week of 10/14. That was up from 842k...

Mixed Close for Cotton

Monday's wide ranged session concluded with mixed prices. Front month futures were down 5 to 29 points at the bell, while the other nearbys gained 10 to 19 points. Crop Progress data from NASS showed 86% of cotton bolls were opened as of 10/17. That compares to 88% on average....

Hog Market Bounced Back on Monday

Lean hog prices closed higher after gaining back between 45 and 97 cents. USDA's National Average Afternoon Base hog price was $67.24 down by 9 cents. CME's Lean Hog Index was $87.59 on 10/14, down by another $1.13. China reported bringing in 210k MT of pork in September, which was...

Wheats Close Mixed on Monday

Front month wheat markets closed mixed on spread adjusting. Winter wheats were in the black while MPLS ended lower. Losses in HRS were limited to 2 1/4 cents, with a 1 1/2 cent gain for Sep '22. Winter wheat futures added between 1 3/4 and 5 1/4 cents on the...

Red Start for Cattle

The week's live cattle trading began with Monday losses. Futures ended the day down 35 to 55 cents in the front months. There were no cash sales announced for Monday, though USDA confirmed most cash sales last week were near $124 and $196 for dressed. Feeder cattle losses reached $2.07...
---
---